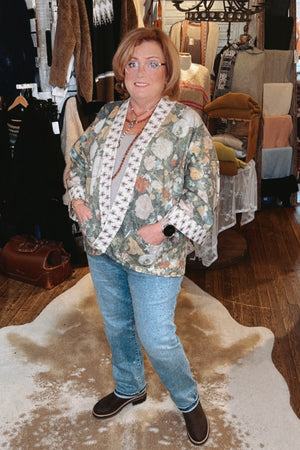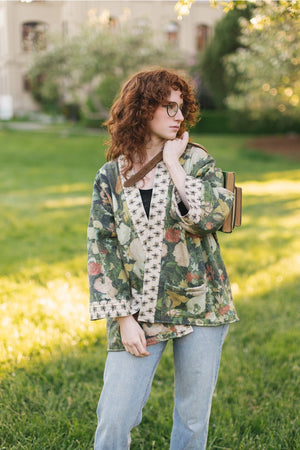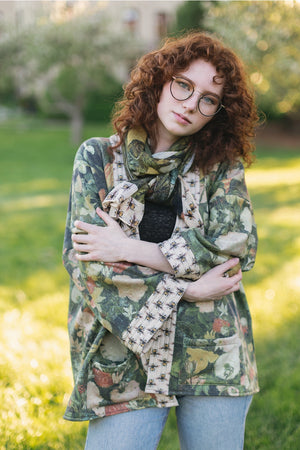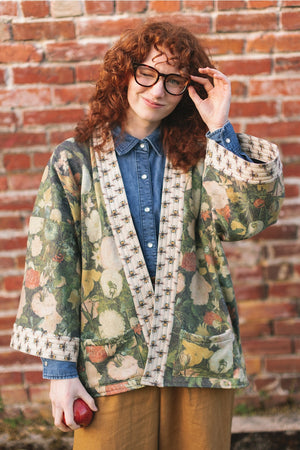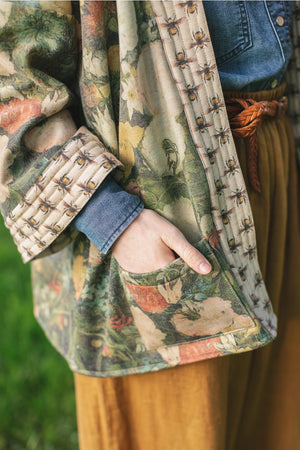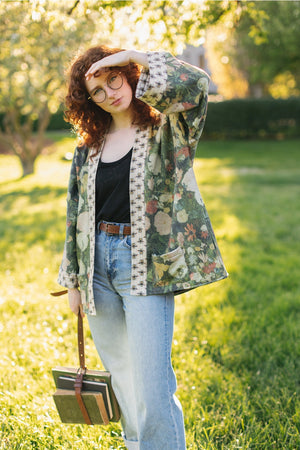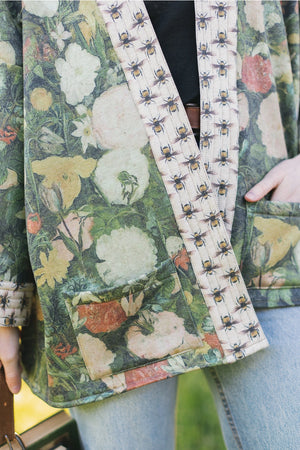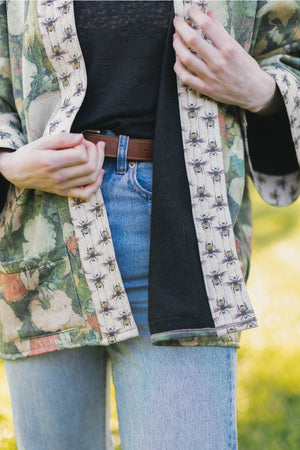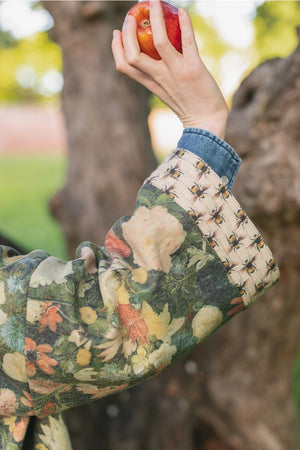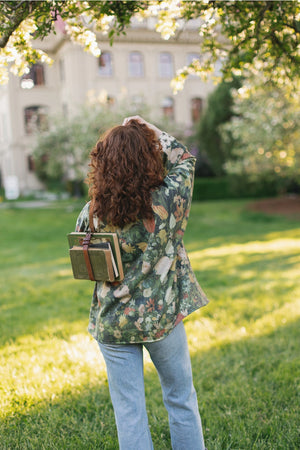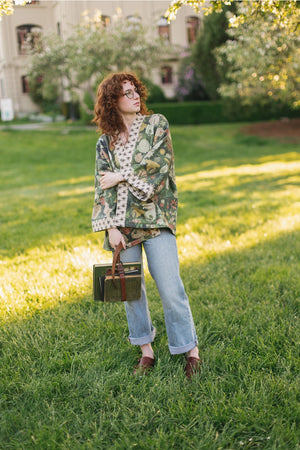 I Dream in Flowers Fleece Lined Kimono
Crafted from cozy printed cotton & spandex lined with super soft poly-fleece, our Cottage Kimono Jackets combine the warmth and comfort of a cardigan with the style, versatility, and look of our stardusters A riotous, painterly celebration of art and the natural world, this luxe cardigan is all at once romantic, ethereal, and so so cool.
Inspired by the romance of European flower markets, we created the print using a masterful oil painting from the early 1600's by artist Jan Brueghel, and an ink drawing of bumblebees we found in a Victorian insect encyclopedia. It has the look of a treasured vintage piece that will never go out of style. 
Imported
Hand wash, Delicate Wash, Hang to dry 
Cotton/spandex blend outer, lined in poly fleece.