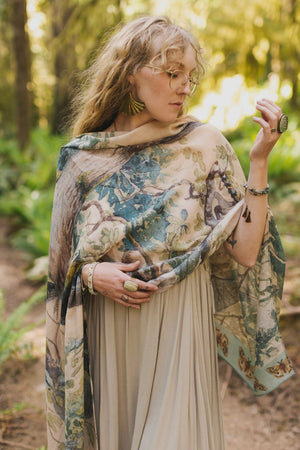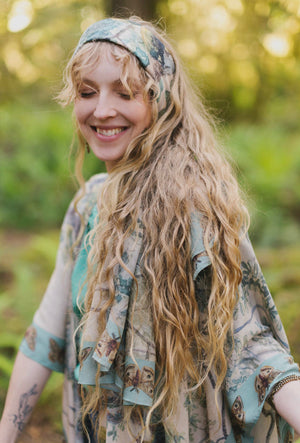 One of our favourite ways to pass the time on a warm, summer afternoon is just lie in the grass and look up at the clouds through the branches of the beautiful old trees that border our headquarters here at Market of Stars. Earth and sky was created out of a deep appreciation for rare afternoons like these — full of wise ancient trees, and wide open skies! Painted in the late 1800's by british artist charles aston, the palette is a dreamy and meditative play of textures and colours from the natural world.
Content:  Pure bamboo / wood viscose.
Care: Handwash, hang to dry.