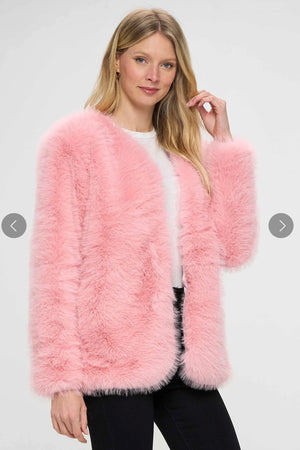 Emily in Paris Faux Fur Coat
Ready to have your Emily in Paris moment!?!?
This pink faux fur coat is a stunning piece that is designed to make you feel like a fashion icon. The unique texture of the fur and vibrant pink color adds a pop of fun to any outfit, making it a great choice for those who want to stand out from the crowd. The coat is short in length and has an open front, allowing for easy layering with other clothing items.